Click & Meet is a training for women and men.
You have more possibilities at your disposal than your thoughts allow you!
Click & Meet
In the Heart of Being
With Click & Meet – in the Heart of Being…
…a format has been created that allows being and practicing together free of local limitations. In doing so, we find ourselves in weekly sessions over 12 weeks, which allows for a deeper and more constant immersion in our practice. In parallel to the digital sessions, we are in mutual, supportive exchange via a WhatsApp group and can also take home home game gifts from the sessions for individual practice. At the same time, together we can form a healing circle that contributes to the great energy field of our earth with love and consciousness.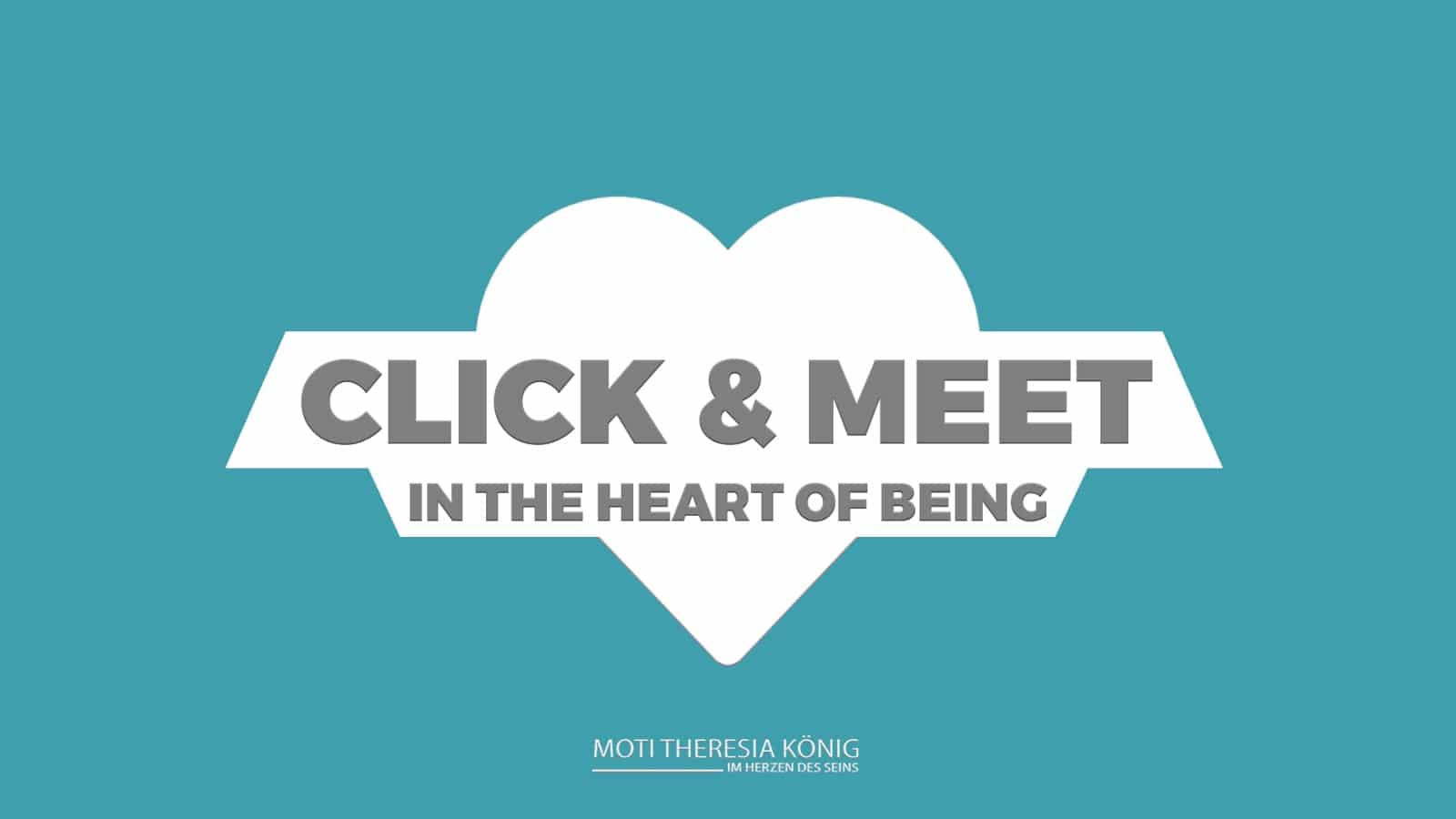 What awaits you
12 weeks transformation
Weekly meetings
Repeats meditation recordings as MP3
Zoom recordings viewable for one week
Group support
Energy transmission
Special Teachings
Integration into Moti's daily healing practice
Teaching games
Practical tips
Transformation Diary
Together with you I want to explore new spaces and a different form of interaction that will make the path to well-being with alertness and clarity more of an ordinary and natural part of your everyday life – just like brushing your teeth. With my many years of experience as a spiritual teacher, I can bring the quality of satsang, sharings, meditation, tonglen and various body and energy exercises into your own living room or personal temple, so that they are interwoven with the individual circumstances of your daily life, enriching your life with more peace and compassion for yourself and all beings: Week by week, day by day. Old conditioning that is not good for you becomes more conscious and can be released. This creates space to unfold your true potential with ease and joy.
The meetings are not a substitute for trauma therapy work. For this, it is recommended to work within the framework of individual sessions.
Dates
All dates at a glance
The sixth C&M cycle begins in the fall. Here you can find all dates over 12 weeks:
September 2023: 20 and 27.
October 2023: 04, 11, 18 and 25.
November 2023: 01, 08, 15 and 29.
December 2023: 06. and 13.
Information about the further contents, connection ways and prices of the 12-week-transformation you will receive via eMail. The next cycle begins on September 20 and ends on December 13, 2023.
Presence Seminars & Retreats
Inner child

Relationship key
Relationship skills and conflict management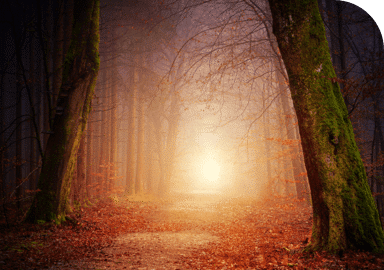 Learning to die, living love
One question is enough: If I had to die today, have I loved enough in this life? Dealing with death and dying brings the essential into one's own life.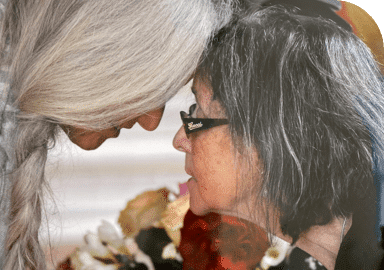 Zapchen Somatics Retreat
Zapchen Somatics was created by combining elements of Western psycho- and body-therapy methods and neurobiological knowledge with methods from Tibetan Buddhism.
At heart
of being
There's no end to the list. And yet we tell ourselves, "When I get this done, then!" We don't give ourselves breaks. But our bodies need breaks. And our soul even more so.
Dakini Tantra Follow Up
The connection of the three main chakras (pelvis-heart-mind) has been lost during our early physical and energetic development, the separation has become normality.
La Essenza – Retreat
The La Essenz Retreat is a deep practice week with presence training and a sinking into the space between thoughts. By arriving in the here and now, how can I recognize what identifications and concepts about myself and my environment are preventing me from being free? It's time to wake up.
Online seminars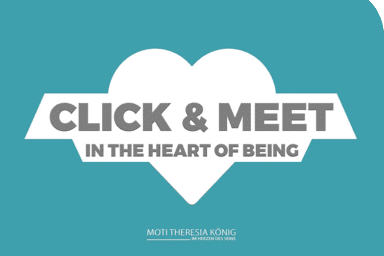 Click & Meet
With Click & Meet – In the Heart of Being we create a format that enables being and practicing together free of local limitations.
Online practice day
Meeting each other online is no less touching from the heart than meeting in a face-to-face seminar – if we let ourselves.