Moti Theresia King
I was born in the Black Forest in 1960 and am a citizen of the earth,
Founder and Master-Teacher of Dakini-Tantra and Menlha Touch®, authorized as Master Teacher of Zapchen Somatics, Heilpraktikerin and Dipl. Social Pedagogue. I am a mother of two wonderful sons and have been teaching for 35 years now in Europe, Nepal and Bali.
Already in my childhood my life was determined by spirituality and the search for truth and the essence. My religion is love and compassion. Growing up in a strict Catholic family, a healer gave me back my life and chose me as his student when I was five years old. Later my path led me to the Himalayas to various wonderful awakened masters. The four years (1982-86) I spent living, working, and training in therapy, meditation, and healing practices in Nepal, India, Thailand, and New Zealand fundamentally changed my life.
Alertness, inner peace, serenity.
Over time, the search on the outside has dissolved and transformed into an inner calm and alert serenity. I can be anywhere and I don't have to go anywhere. I have fused my Western and Eastern studies and training into both Unity Consciousness training and training that teaches my gift of special touch. They say I teach in a practical and everyday way, at the same time awake, clear and humorous, provocative and intangible.
I bow to my teachers and am deeply grateful for the initiations, teachings and instructions of William Gerisch, Osho Shree Rajneesh, Krishnamurti, Dr. Julie Henderson, Vairocana Tulku Rinpoche, Kundun Gyalwang Drukpa and Sri Amma & Sri Bhagavan (Ekam Oneness University/ World Center for Enlightenment India).
I have been teaching full-time in seminars and in my own healing practice since 1987 and am happy to pass on my wealth of knowledge and experience from the bottom of my heart. A big thank you also to all my students who challenge me, learn from me and also pass it on in their own special way. Resting in openness, sharing presence and being in the heart of being has become my continuum.
Dakini's place (Molino) was so named by Dr. Julie Henderson many years ago:
"The place where the dakinis sing".
A big thank you…
… to all my wonderful assistants who support my seminars in their personal quality and professionalism!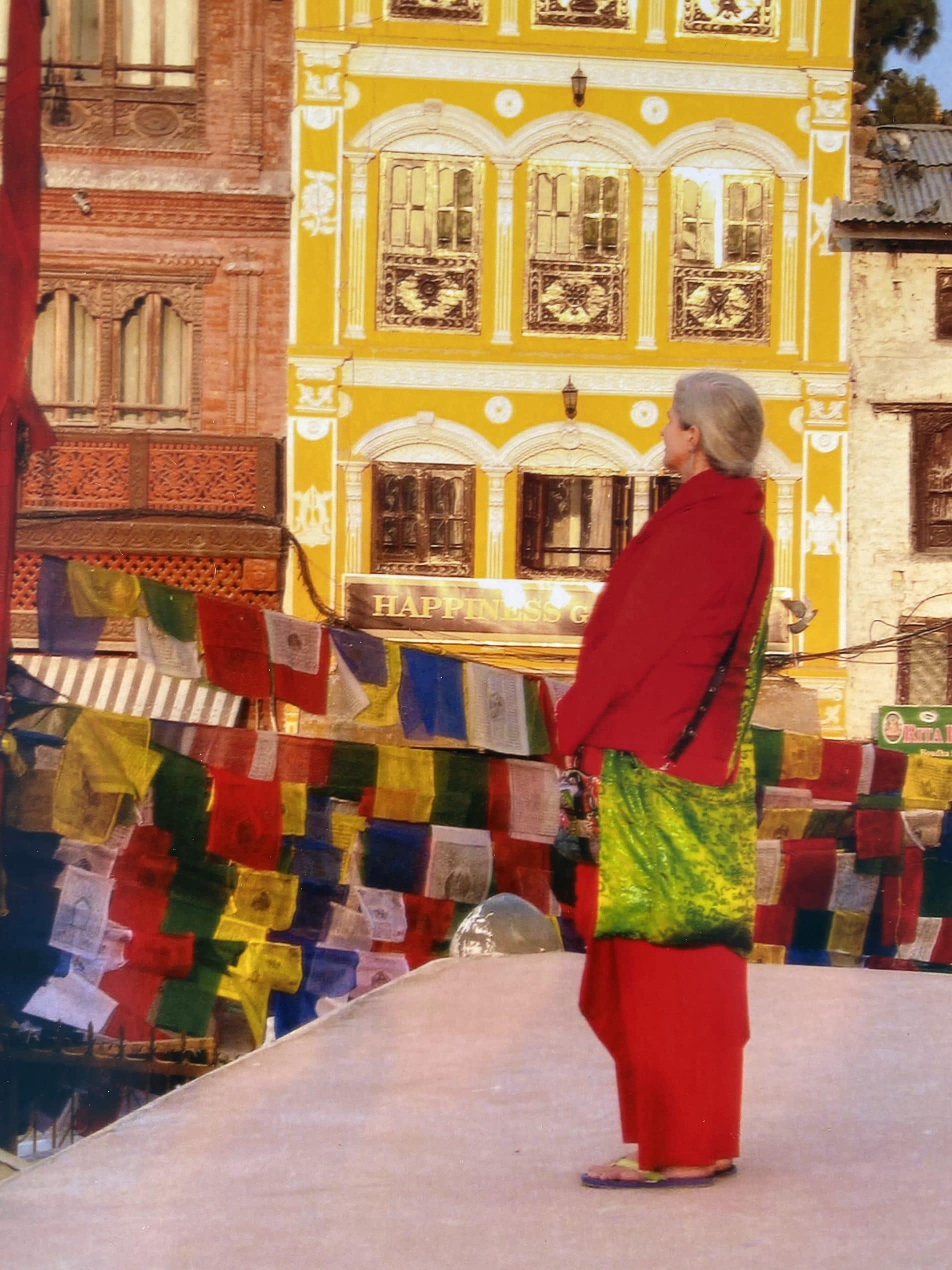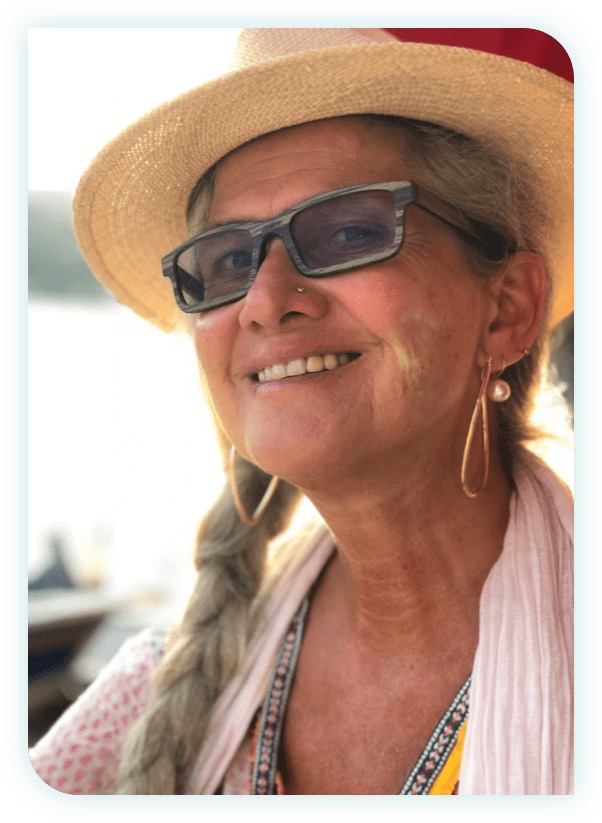 Social projects
With the proceeds of a bazaar and donations from the seminars, I have been supporting the Arya Tara School and other Any Choying Drolmas projects in Nepal for over 20 years.
The Dakini Bazaar, was an integral part of the breaks between seminar times for over 30 years. The proceeds from the sale went entirely to the projects. Today there is a donation bowl for this purpose. The largest project, the school for Buddhist nuns, was built by Any Choying Drolma and the Nuns Welfare Foundation she created. At the Arya Tara School, Nepalese girls who come from the poorest families receive a comprehensive school education as well as instruction in traditional Buddhist spirituality, music and painting. After leaving school, the young women continue to be supported in their apprenticeships or studies. The first generation of students are now in school leadership roles including manager, teacher and other positions.
As part of the Nepal pilgrimage, the participants have visited the school and are impressed each time anew by this great project and the great joy, seriousness and inquisitiveness of the students. In the meantime, some of my seminar participants have also taken on sponsorships for individual girls. Thus, many very personal heart connections to the Arya Tara School have been formed.
Important projects of Any Choying Drolma also include a Montessori kindergarten in Kathmandu for children of single mothers and a hospital for kidney diseases.
For more information, visit www.choying.com
If you would like to donate, please contact me by e-mail. Use the contact form on my website for this. I will then send you the contact details of the responsible organization in Germany.